Ad Blocker Detected
Our website is made possible by displaying online advertisements to our visitors. Please consider supporting us by disabling your ad blocker.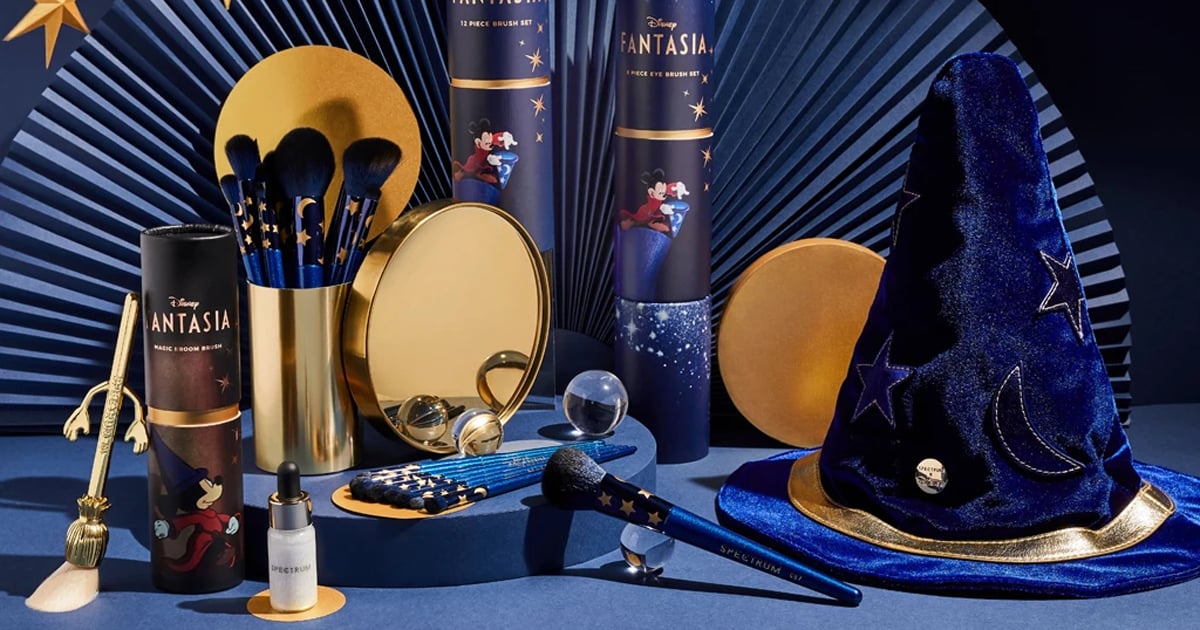 The latest Disney-inspired beauty collection — because, yes, there have been many — is about as classic as it gets. In honor of the 80th anniversary of Fantasia on Nov. 13, Spectrum Collections announced it will be releasing a whimsical, five-piece makeup collection all inspired by the groundbreaking animated film, which was also among Walt Disney's first feature projects.
Currently available for pre-order and shipping out Nov. 22, the British brand's Fantasia collection consists of various eye shadow and foundation brush sets, a sorcerer's hat pouch to store said brushes, and a standalone, gold powder brush that looks like the marching brooms famously in the film. Prices start at $28, and shoppers can buy the complete collection for $180. Browse it all ahead.