Ad Blocker Detected
Our website is made possible by displaying online advertisements to our visitors. Please consider supporting us by disabling your ad blocker.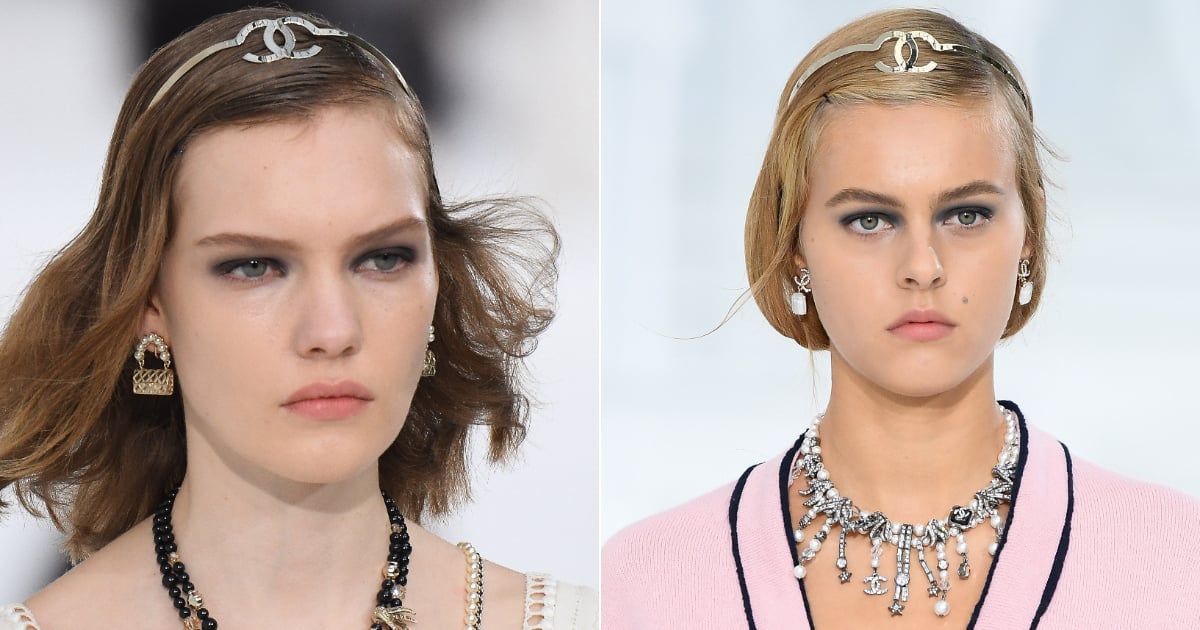 Chanel's creative director Virginie Viard presented the fashion house's spring 2021 collection at Paris Fashion Week. The collection gave off an '80s Hollywood glam vibe and we couldn't stop staring at all of the accessories. From logo headbands that looked like crowns to adorable pearl-lined handbags, there was no shortage of enviable accessories that hit the runway this season. While most shows have been taking place virtually due to COVID, this show seemed pretty packed with guests and models. Following the Hollywood theme, the set featured the brand's name written in huge letters like the famous Hollywood sign in Los Angeles.
When it comes to the most eye-catching items this season, the standout accessory for us had to be the head-pieces. Along with the logo crown, there were plenty of veil-inspired headpieces. The jewelry gave off an '80s nod as well with chunky gold necklaces and bracelets with pops of color. There were also plenty of chain-link belts that were slung around the models' waists. Keep reading to zoom in on the accessories that hit the runway this season and don't be surprised if everything ends up on your wish list.