Ad Blocker Detected
Our website is made possible by displaying online advertisements to our visitors. Please consider supporting us by disabling your ad blocker.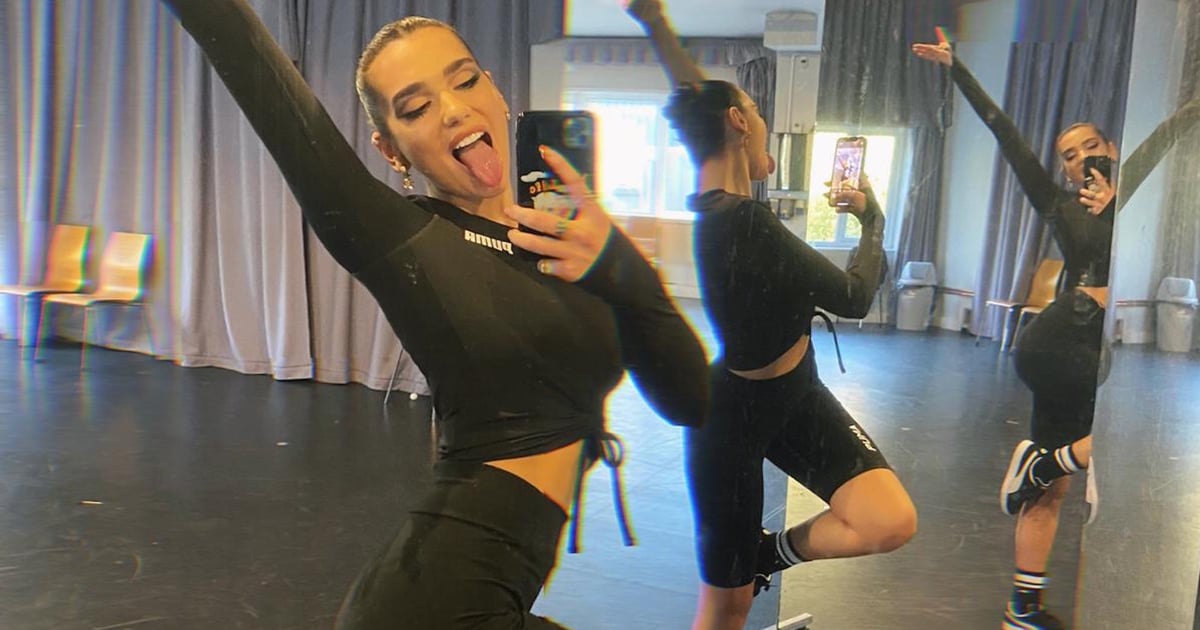 Dua Lipa has been announced as Puma's newest brand ambassador, which means she'll be starring in global campaigns and also working with the label to inspire fans and shoppers through initiatives that are important to her. So, yes — there's likely a pair of cool, new Dua Lipa crafted Pumas coming your way. In fact, Puma has already confirmed Dua for their 2021 "She Moves Us" campaign, which focuses on encouraging women to get active. The partnership, which is described as a "multi-year" contract, starts off with the promotion of Dua's Studio 2054 virtual performance, where she and her dancers will wear Puma. (Heads up: tickets are discounted right now if you're interested!)
Dua, for one, is psyched to put energy into this new relationship. "I am so excited to announce my partnership with PUMA. From performance rehearsals to hiking in the hills, it's important to feel comfortable & look good. I've got so many ideas for the projects and campaigns I'll be taking part in and look forward to bringing them all to life with my PUMA family," she stated in a press release, also teasing to her Instagram fans that she's already got plenty in store.
Lipa joins the likes of Kylie Jenner, Rihanna, Cara Delevingne, and most recently Selena Gomez, all of whom have worked with Puma in the past. Puma chose Dua to join this notable list because, as the company stated in an email, "she is not only a powerful influence for millions of young women, but she has also been an advocate to raise awareness around women's issues and gender equality."
ADVERTISEMENT
Image Source: Courtesy of Puma