Ad Blocker Detected
Our website is made possible by displaying online advertisements to our visitors. Please consider supporting us by disabling your ad blocker.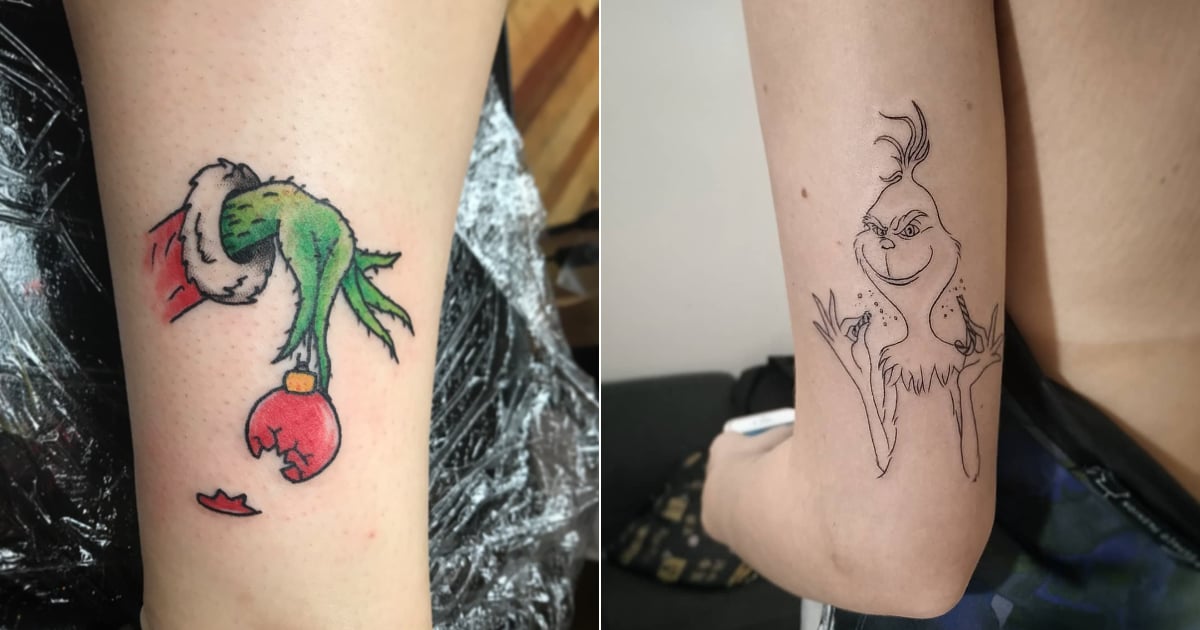 The live-action version of How the Grinch Stole Christmas is a holiday movie that many of us have yet to tire of watching even 20 years after its debut. Aside from Jim Carrey's performance being downright hilarious, one key reason we love the movie so much is because, when you really think about it, the Grinch actually isn't the villain. Like many of us, he understands the importance of having a dog as a companion, recognizes how superficial Christmas can feel, and, most importantly, really just loves his peace and quiet.
That's to say that, once you get past the green hair and the fact that he considers broken glass comfort food, the Grinch is actually very relatable. So relatable, in fact, that he's even inspired some holiday fans to get tattoos in honor of the movie. From quotes to portraits of the Grinch to some of his adorable dog, Max, check out some of our favorite tattoos inspired by the Grinch ahead.