Ad Blocker Detected
Our website is made possible by displaying online advertisements to our visitors. Please consider supporting us by disabling your ad blocker.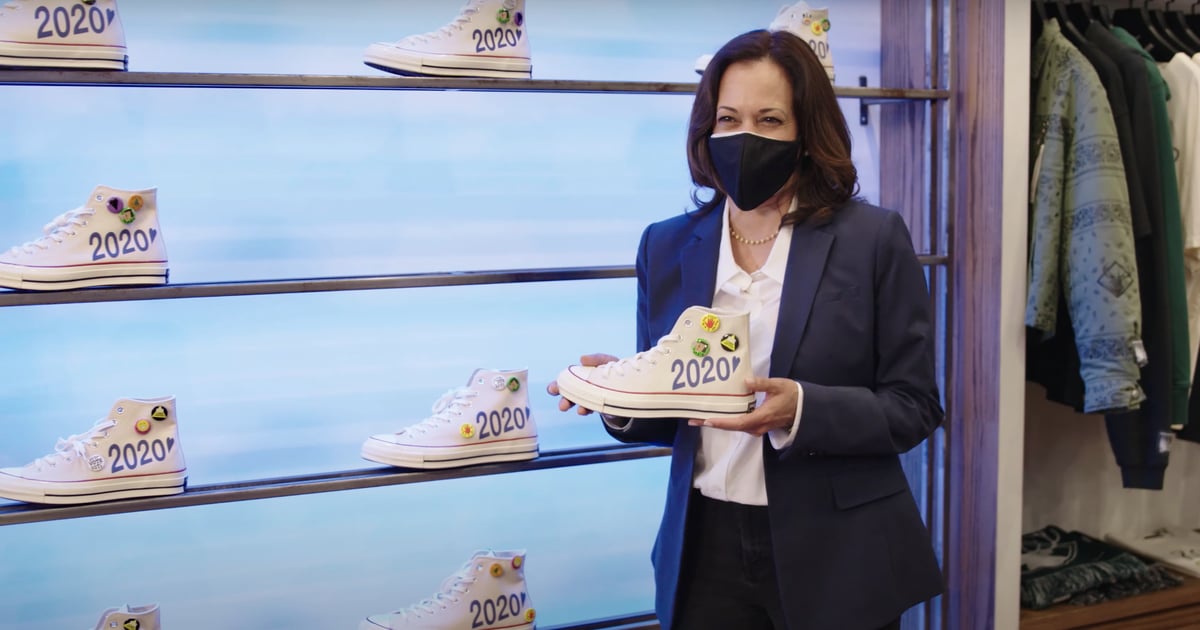 She is the queen of Converse, rocks Timberland boots like a boss, and truly understands that every good outfit can be tied together with a fresh pair of white sneakers. Yep, we're talking about Sen. Kamala Harris and her excellent choices in footwear. The vice presidential nominee was the latest guest on Complex's Sneaker Shopping, and if you thought sneaker culture and politics have no place in the same sentence, prepare to stand corrected.
When it comes to her adoration for the classic Converse kicks, Kamala said they "are a statement about who we really are. I think it just has to do with the fact that we all want to go back to some basic stuff about who we are as a country."
Despite not being allowed to wear sneakers on the Senate floor, Kamala has taken more than a few opportunities to flex her style while on the campaign trail alongside Joe Biden. "It's not about loosening up, it's about lacing up," she said. While at the sneaker shop in Charlotte, NC, the owner revealed specially designed Chuck Taylors that include pins with the hopeful messages the 2020 election is offering. Her point was clear: "Don't let anybody take your power from you. Your vote is an expression of your power, it's an expression of your voice," Kamala said. Check out the video above, and make sure your voice is heard on Election Day.