Ad Blocker Detected
Our website is made possible by displaying online advertisements to our visitors. Please consider supporting us by disabling your ad blocker.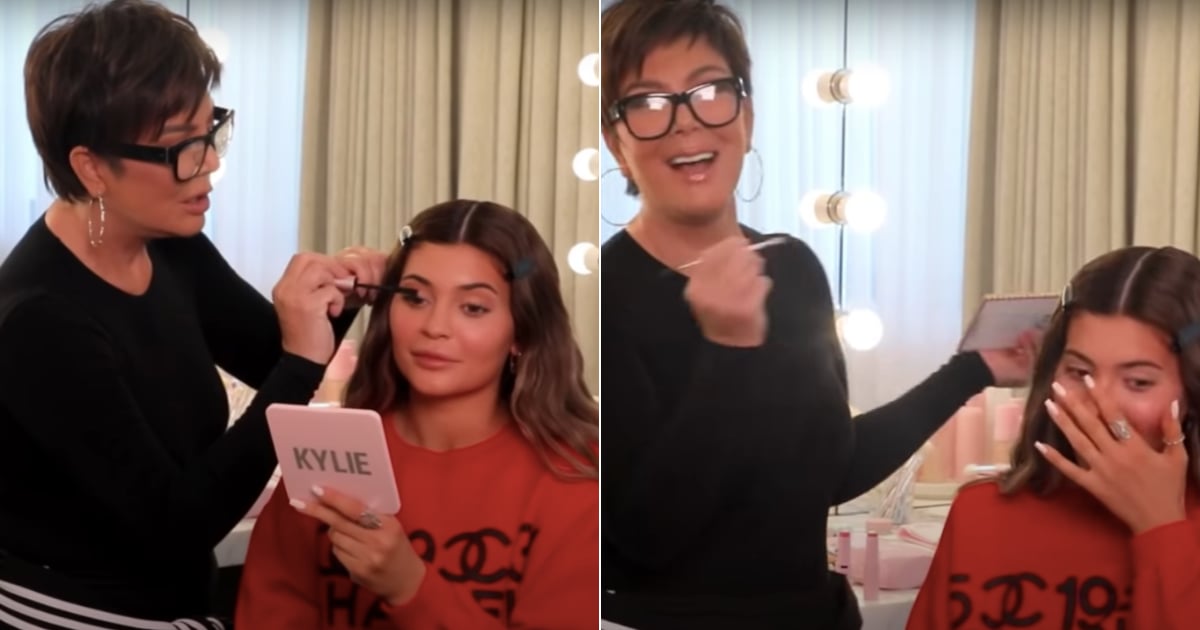 If you need a little break today, we have just the thing: Kris Jenner did her youngest daughter Kylie Jenner's makeup in a video for Kylie's YouTube channel, and it's full of laughs and mother-daughter cuteness.
Stationed in what looks like Kylie's glam room, she introduces her mom and shares a brief disclaimer before they begin. "Not that you aren't good at makeup, you're just not my vibe," Kylie says, to which Kris responds, "I'm going to bring back the '80s." It was at this point we knew we were in for a treat.
Within the first 45 seconds of the video, Kris says she "moistened" a wet beauty blender, which earns a "Mom, c'mon" from Kylie. Ariel Tejada, Kylie's go-to makeup artist, is then called in as backup to witness the whole event.
As Kris goes through step by step applying Kylie's concealer, contour, blush, and powder, things go relatively well — until it's time for eyeshadow. Kris makes a bold application move that leads to a laughing fit. "Oopsie," she mutters. "Sorry, Kylie. I'm gonna fix it."
At the end of the video, Kylie critiques her mom's makeup skills and the completed "glamorous daytime" look, as Kris calls it, and is admittedly impressed. Our faith in Kris, however, never wavered — except maybe when she was applying that lip liner.
See for yourself in the video above.
Image Source: Youtube user Kylie Jenner