Ad Blocker Detected
Our website is made possible by displaying online advertisements to our visitors. Please consider supporting us by disabling your ad blocker.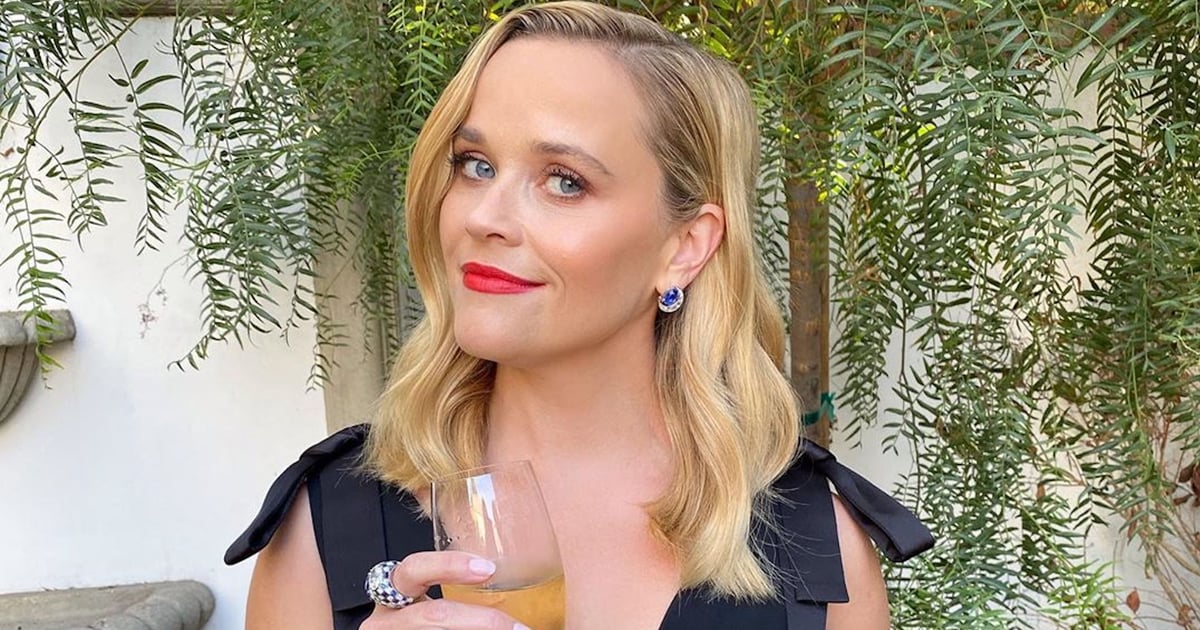 Reese Witherspoon celebrated her "shortest commute yet" to the Emmys with her glam team on her front lawn. Also in attendance? A necessary glass of champagne, to toast to the shows she worked on — including Little Fires Everywhere, The Morning Show, and Big Little Lies — and a pair of fluffy pink slippers. Reese capped off her little black dress — a stunning, sleek Louis Vuitton design with bow-adorned sleeves — with jewelry by the French label, including a checkered ring and sapphire earrings. She wore the updated, sporty LV logo on the side of her dress, taking the athleisure spin to new heights with the addition of those slippers.
Did Reese change into heels later on in the evening? It's certainly possible, but we kind of hope she didn't. After all, we can see her famous Legally Blonde character Elle Woods cheering on from the sidelines of this virtual red carpet (in her glitter pink bikini, obviously), and she'd totally support a pair of dramatic pink slippers at an award show. Scroll down for an all-angles view of Reese's subtle homage to Elle Woods in her half-chic, half-cozy Emmys outfit. That's the way we like it!